One of the internal questions we've had over the past few years has been the trade-off between delivering a clean outward, customer facing user interface while at the same time staying true to our core competency: investing in real estate.
We ultimately focused finite resources on our primary objective of identifying, acquiring and operating a quality real estate portfolio yielding attractive risk-adjusted returns.
This focus has come at the expense of keeping up with other real estate investing platforms in the area technology. Of being able to develop a shiny online platform that investors will easily be able to jump into. We could have solved this problem by raising venture capital, growing the team exponentially, hiring on-site engineers, hiring large sales teams. We watched as many in the fintech world did just that.
Growth at any cost. And fancy platforms.
In fairness, some of our peers' engineering teams have done incredible jobs with their outward facing client portals.
But we opted not to spend time or emotional energy keeping up with the Joneses, when we already know who we are and where we want to go. That's been hard. We haven't graduated from being human after all, and to shut off our natural desire to grow faster has been a difficult tendency to overcome. It takes effort, and a team and a culture that understands the mission.
Responding to a recession
The past several years has been a shock to the economy, and risk assets in particular. The fintech world is also experiencing its share of issues as startup after startup struggles in a world where revenue and risk appetite has been turned off overnight. 
We are aware that others in our space have: 
Suspended redemptions during the early days of the lockdowns.

Suspended new investments.

Ceased paying dividends entirely.

Laid off or furloughed large amounts of staff.
We never predicted anything like a global pandemic, but we always wanted to stay lean and prepared for any weakness that may have appeared. We stuck to our knitting and declined outside capital at the corporate level.
We are the tortoise, not the hare
.
We put our heads down and push daily to:
Patiently acquire stable, diversified commercial real estate assets. And, importantly, pass on deals that don't make sense.
Cultivate an investor community that shares a similar long-term vision.
Provide excellent customer service by improving and expanding our partnerships with shareholder on-boarding, reporting, management and leasing companies.
Today, we see our conservative approach to building a REIT and brand payoff.
Despite the economic shock, we believe our rent roll is stable and well-positioned for the future.
Our portfolio leverage is low, and we are able to cover our debt service.
We did not furlough or lay off a single employee due to economic hardship.
We are well-positioned to take advantage of the market and acquire quality assets at a discount to prior pricing.
Our commitment to investors is this: we will continue playing the long game by operating the REIT and running Streitwise with a margin of safety, because that's what investing is about. Interim returns mean little if you can't ride out the storms.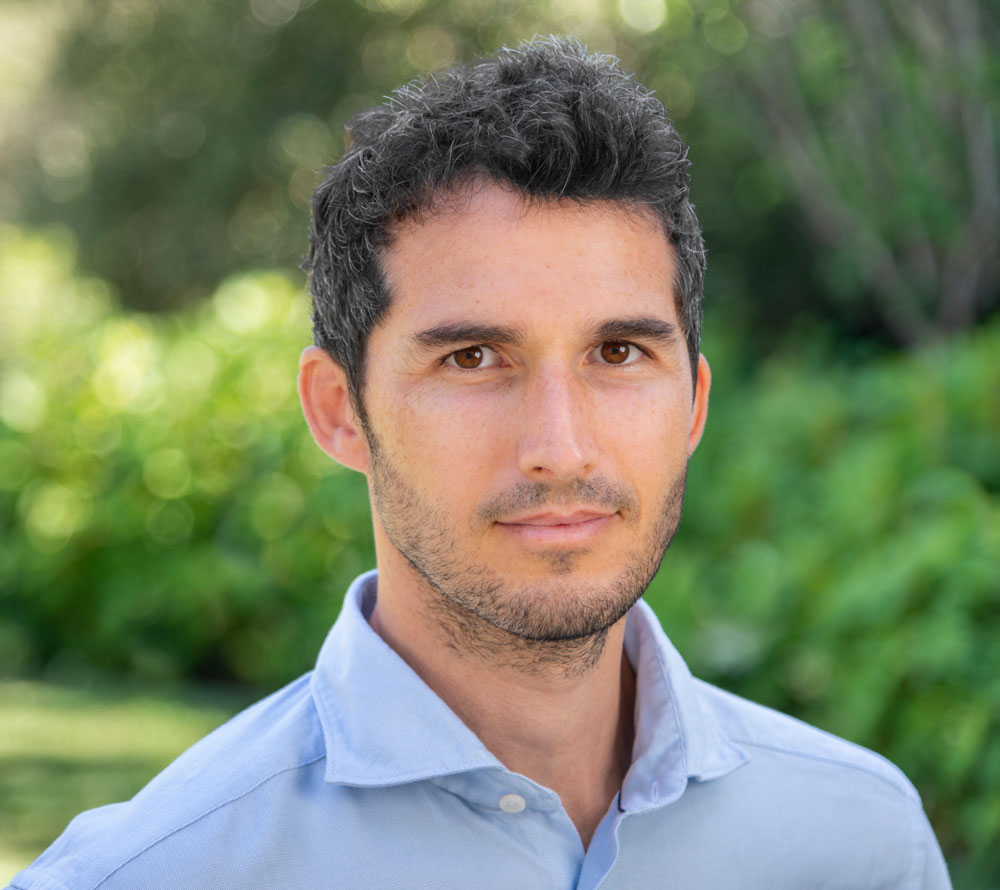 Mr. Karsh is CEO and Co-Founder of Streitwise and Tryperion Holdings.
Prior to forming Streitwise, Mr. Karsh was an Acquisitions Analyst for Canyon Capital Realty Advisors and the Canyon-Johnson Urban Funds, where he was responsible for underwriting, structuring and executing value-add and opportunistic transactions. He holds a Bachelor of Arts degree in Political Science from the University of Pennsylvania. Mr. Karsh is a member of ULI and is also a Real Estate & Construction member of the Jewish Federation of Greater Los Angeles.