It is with great pleasure that I present to you the latest shareholder letter. In this letter, you will find an overview of our financials, highlights from the past year, and plans for the future. We have also launched some new initiatives that we believe will provide further long-term benefits for our shareholders. We hope this letter provides transparency into our operations.
Corporate Updates
In 2022, our sponsor switched from Tryperion Partners to Tryperion Holdings, a newly formed entity with the same management team as Streitwise.
We added Justin Fromm to the Board. He is President and CEO of real estate capital advisory firm CapStack Consulting. His structuring expertise and investment acumen will be tremendous assets going forward.
We also added Andrew Kowell to the management team as COO. Andrew has experience through multiple business cycles at such reputable firms as The Carlyle Group, ASB Real Estate, and Gaw Capital. He has the ability to execute a business plan with accuracy and precision.
Janet Pudelko was promoted to CFO. Janet joined Streitwise in 2019 after working in public accounting in both audit and advisory roles at Ernst & Young and in private industry at Colony Capital. Janet touches many aspects of the business including treasury, investor relations, and financial reporting with the common thread being that her work has been consistently top-notch.
Eliot Bencuya and myself, Jeffrey Karsh have switched roles: I have taken over as CEO while Eliot is now the CIO.
After 5 years of service to Streitwise, Joseph Kessel resigned from his COO and Board roles. He continues to work alongside the executive team in an asset management consultancy role for a 2-year period via a support agreement that will be paid for by Tryperion Holdings – NOT Streitwise investors.
Market Updates
St. Louis Real Estate Market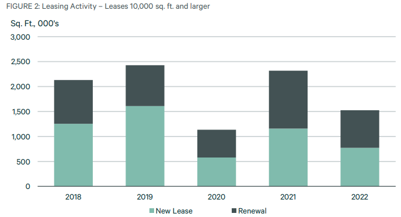 At the start of the pandemic, tenants in St. Louis signed short term extensions to get through the immediate crisis. Now, they are either gravitating towards prime office space as a part of their "flight to quality" strategy to bring employees back to a collaborative environment OR they're embracing more of a work-from-home model. The WFH contingent is putting upward pressure on vacancy, but the quality buildings are not feeling that pressure nearly to the extent of the lesser quality buildings that are seeing rapidly diminishing demand.
Streitwise Plaza is the strongest office park in one of the strongest submarkets of St. Louis. As you can see, South County ranks #2 among all submarkets in occupancy and net absorption over the last year, and #3 in rent.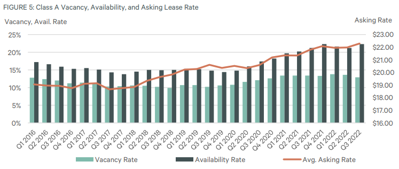 Figure 2 on the right side in the middle shows the trend in larger tenants downsizing their spaces and stronger demand from smaller tenants. Our experience at Streitwise Plaza corroborates this trend with relatively robust demand from smaller tenants, as illustrated by our new lease to Kadean Construction and renewal of Sunstar Insurance Group.
Indianapolis Real Estate Market

Total net absorption for the Indianapolis market YTD as of Q3 2022 was -148ksf, but Carmel – where our Allied Building is located – bucked the trend with 128ksf of YTD net absorption. While the office market is sluggish in most of the Indianapolis MSA, it is well-known that Midtown Carmel is alive and well, and the Allied Building is in the middle of it all, in Midtown Carmel's main and main, if you will. The momentum continues to shift toward the suburbs in Carmel's direction and we will continue to draft off future place-making developments and infrastructure projects locally.
Interest Rates / Recession
Most analysts predict a recession in 2023.  If there is a recession on the horizon, one risk is that we may be impacted on the leasing front if and when tenants look for ways to cut costs. On the other hand, we are protected in one key way: we have long-term fixed rate debt at interest rates well below what's market in today's debt environment. Our Steitwise Plaza senior loan is fixed at 4.4% through 2027 and our Allied building senior loan is fixed at 4.5% through 2029. These low fixed rate loans with firm term are tremendous assets at this time. They allow us the flexibility to pursue the value-add repositioning we need to stabilize the portfolio once Panera vacates in 2024.
Asset Management

Our portfolio stands at 89% leased and we have 3.8 years of WALT in our portfolio and know that our top tenant – Panera Bread – will be vacating upon their lease expiration in 2024. We are already planning accordingly in order to reduce the re-leasing time period as much as possible. Most of our other top tenants have either recently extended or have long term leases in place.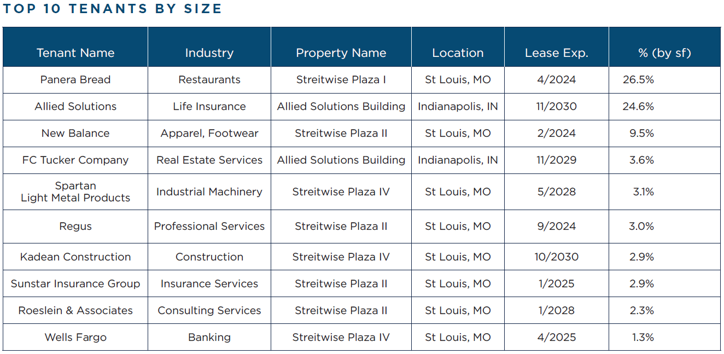 Streitwise Plaza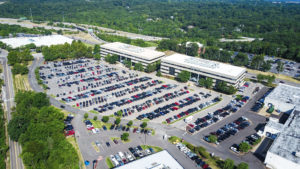 We were notified earlier this year that Panera will not be renewing its lease expiring in June 2024. Panera, which is located in Streitwise Plaza I, continues to pay rent and is willing to move out prior to its lease expiration date if a replacement tenant is identified. We have recently engaged an architect to pursue improvements for Streitwise Plaza I in anticipation of backfilling the Panera space. As a result of Panera's non-renewal, our senior lender is sweeping net income beginning in January to reserve for re-tenanting costs.
In other leasing news, we struck a 7-year deal with Kadean Construction to lease 12,778sf space on the 1st floor of Streitwise Plaza IV. And we recently extended Sunstar's 12,850sf lease at Streitwise Plaza II.
The Streitwise Buildings remain the best-in-class office space in South County, and we are taking steps to enhance that positioning further with our anticipated improvement program. At the same time, we are focused on preserving cash to pay for these improvements and the future lease-up costs we expect to incur.  With a focus on repositioning Streitwise Plaza, there is a low likelihood that we will pursue other acquisitions prior to releasing the Panera space.
Allied Solutions Building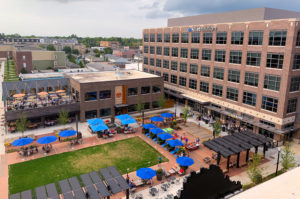 The Allied Building is 100% occupied with over 7 years of WALT remaining. The ground floor retail tenants continue to perform well, and demand for this microlocation has only strengthened over time. We believe the Allied building is truly one of the most desirable in all of Indiana.
Transfer Agent Change
We are pleased to announce that on or about January 20th of next year, we will be switching our transfer agent from Computershare to Securitize. No action is needed at this time and more information will be provided in early January as the transition date approaches. Securitize offers an easier login and user experience with the added benefit of connecting a cash account to your investor center to fund new purchases and receive distributions. We expect to phase out check distributions in early 2024 so all investors will be encouraged to either link a bank account to their investor center or provide ACH banking instructions.
New NAV & 4Q22 Dividend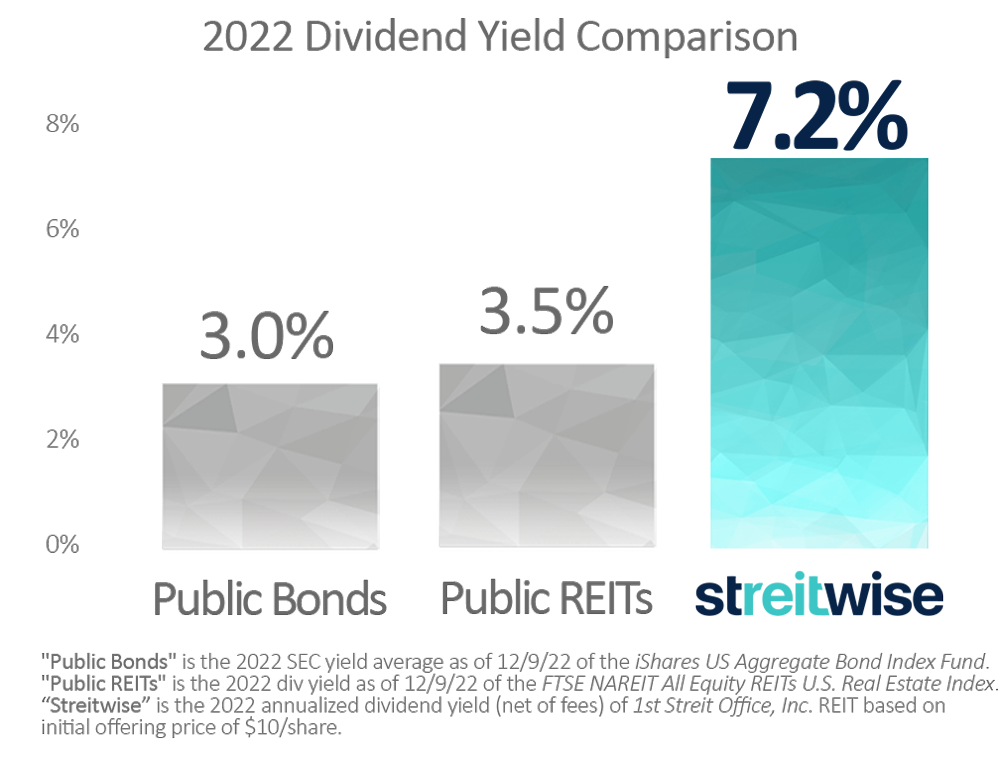 Our new NAV effective today is $9.23. In addition, the Board of Directors have authorized a 4Q22 dividend of $0.13/share. This equates to a 5.2% annualized rate based on $10.00/share and 5.63% based on the new NAV of $9.23/share. In 2022, the Company declared dividends representing an average of $0.18/share which equates to a 7.2% annualized yield based on $10.00/share. Our dividend target for 2023 is 5-6% with the idea being that we are preserving cash to backfill the Panera vacancy and lift our NAV from today's level. Myself and some of my family members – who together constitute the majority of our operating partnership units – have decided to defer our dividend distribution for the time being in order to aid the REIT's cash position as we begin to incur increased leasing and capital costs.
Thank you for your time. If you have any questions, please email us directly at [email protected].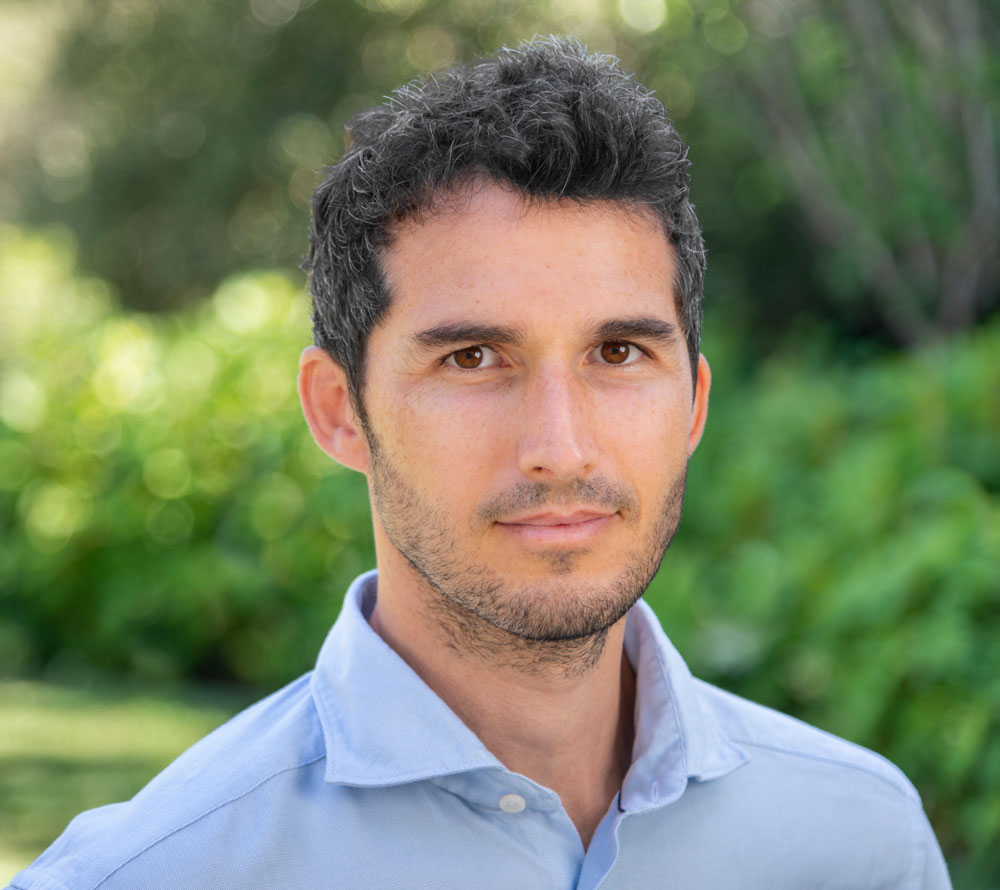 Mr. Karsh is CEO and Co-Founder of Streitwise and Tryperion Holdings.
Prior to forming Streitwise, Mr. Karsh was an Acquisitions Analyst for Canyon Capital Realty Advisors and the Canyon-Johnson Urban Funds, where he was responsible for underwriting, structuring and executing value-add and opportunistic transactions. He holds a Bachelor of Arts degree in Political Science from the University of Pennsylvania. Mr. Karsh is a member of ULI and is also a Real Estate & Construction member of the Jewish Federation of Greater Los Angeles.