Streitwise just distributed dividends for 4Q20, which equates to 8.4% based on the original share purchase price of $10.00/share and 8.2% based on the current NAV of $10.21/share. Dividends were distributed today, 1/8/20, pursuant to the payment option selected in the Investor Center.
We are incredibly fortunate to have a portfolio that has so far weathered the economic headwinds. Despite the significant volatility in the public markets and the pandemic's severe impact on the real economy, we believe we are on track to achieve a targeted 8-9% dividend guidance for 2021.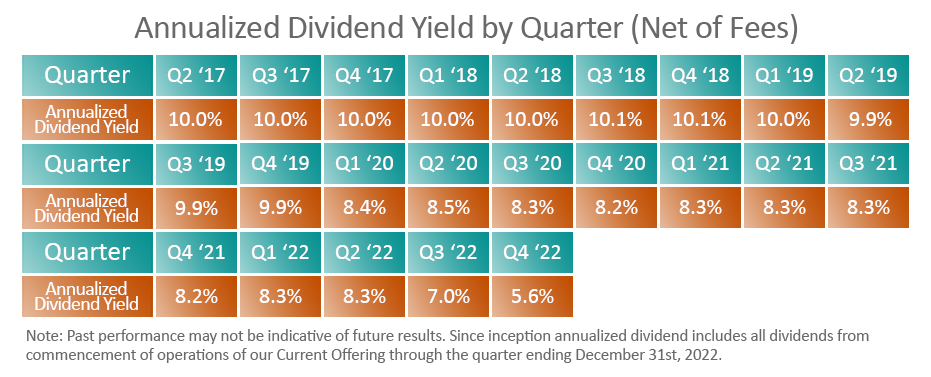 We continue to believe, as we did when we launched Streitwise, that suburban-urban office properties will outperform, that top tier office properties hold value best in downturns and emerge first during recoveries, and that quality revenue from credit worthy tenants is more important now than ever.
Eliot Bencuya is the co-founder and CEO of Streitwise. Eliot has extensive experience identifying, underwriting, and executing value-add real estate investments.
Prior to forming Streitwise, he was a Vice President of Acquisitions for Canyon Capital Realty Advisors and the Canyon-Johnson Urban Funds, where he was responsible for originating, underwriting, structuring and executing transactions in the Pacific Northwest, Northern California and Midwest regions. Mr. Bencuya also held positions at Sovereign Investment Company (a subsidiary of the Marcus and Millichap Company) and the investment banking division of Merrill Lynch & Co. He holds a Bachelor of Arts degree in Economics and International Studies from Yale University, and a Masters of Business Administration degree from the Haas School of Business at the University of California, Berkeley. Mr. Bencuya is a member of ULI.