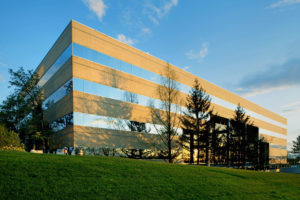 In recognition of substantial efforts to reduce energy waste and emissions, one of Streitwise's properties in St. Louis, Streitwise Plaza, has been recognized by CBRE as a Climate Change Champion in 2019. 
In total, only 21 U.S. properties were recognized for achieving a 10% or greater year-over-year increase in their ENERGY STAR score, with a score of 75 or higher. As a result of more efficient energy usage, we have been able to decrease on-site energy costs, which translates directly to our portfolio's bottom line.
Ideally located near various local amenities and with a resilient rent roll that has weathered the pandemic, Streitwise Plaza is well-positioned for the future of urban-suburban tenant demand.
Eliot Bencuya is the co-founder and CEO of Streitwise. Eliot has extensive experience identifying, underwriting, and executing value-add real estate investments.
Prior to forming Streitwise, he was a Vice President of Acquisitions for Canyon Capital Realty Advisors and the Canyon-Johnson Urban Funds, where he was responsible for originating, underwriting, structuring and executing transactions in the Pacific Northwest, Northern California and Midwest regions. Mr. Bencuya also held positions at Sovereign Investment Company (a subsidiary of the Marcus and Millichap Company) and the investment banking division of Merrill Lynch & Co. He holds a Bachelor of Arts degree in Economics and International Studies from Yale University, and a Masters of Business Administration degree from the Haas School of Business at the University of California, Berkeley. Mr. Bencuya is a member of ULI.